Conrad Strays is a no-kill cat rescue.
We are a non-profit all volunteer organization dedicated to the rescue and successful adoption of homeless and abandoned cats.
We advocate effective sterilization programs to reduce feline overpopulation in southern Idaho communities.

Mailing address: PO Box 84, Middleton, Idaho 83644
Email: Conradstrays@aol.com
Phone: (208) 585-9665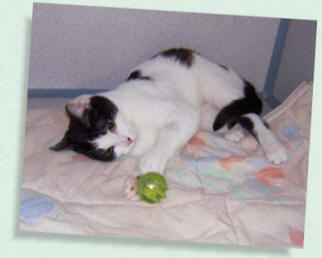 "The future depends on what we do in the present..."
---
Help us by donating online.
---

SPAYING and NEUTERING is the Answer to the pet overpopulation problem.
98% of cats brought into shelters are euthanized.
10-80 cats are killed each day in the Treasure Valley.
Altered pets are healthier, happier and live longer.
2 unaltered cats in 8 years =2 Million offspring.

---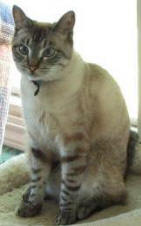 Who is our mascot?
My Smokey Pokey!

I looked around at all the animals suffering in the world. I saw the abuse, the neglect, the pain. I looked up to heaven and said WHY! Why don't you do something to help the animals? The reply came back. I did do something. I created YOU!"